Breakthrough Diploma Mathematics for HKDSE (Compulsory Part) Multiple Choice is a student-oriented, self-help exercise book.
This 2nd Edition provides a full coverage of HKDSE Mathematics Examination (Paper II) materials, in accordance with the Education Bureau's updates on Mathematics Curriculum and Assessment Guide (Secondary4-6) in January 2014.
Main features of this book are highlighted as below:
Reminder
– Important mathematical facts, formulas, laws, theorems and properties are selected for reference.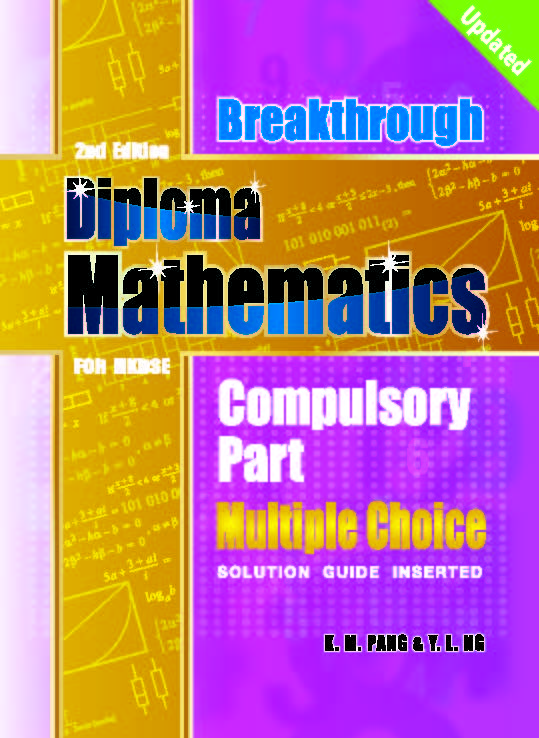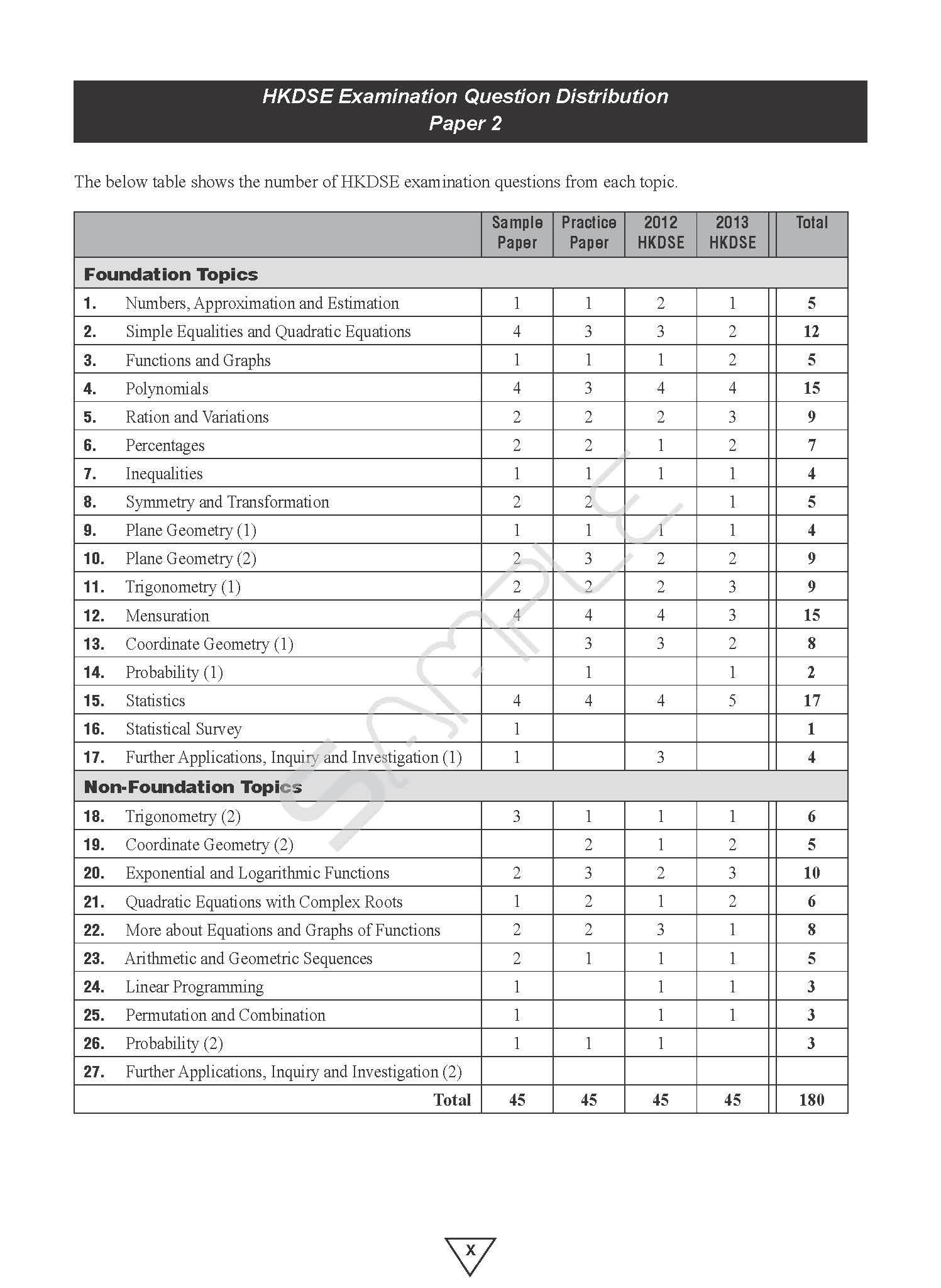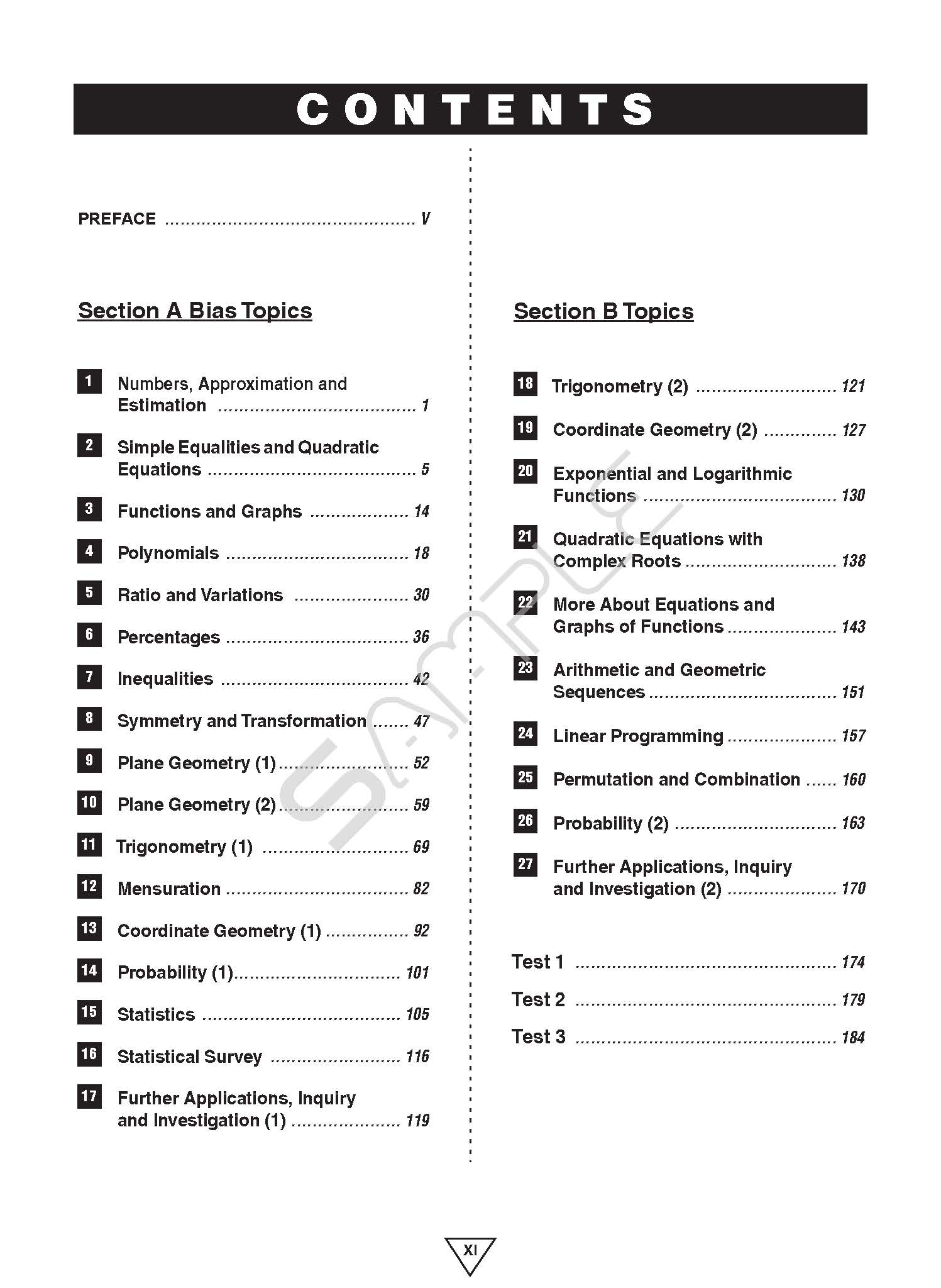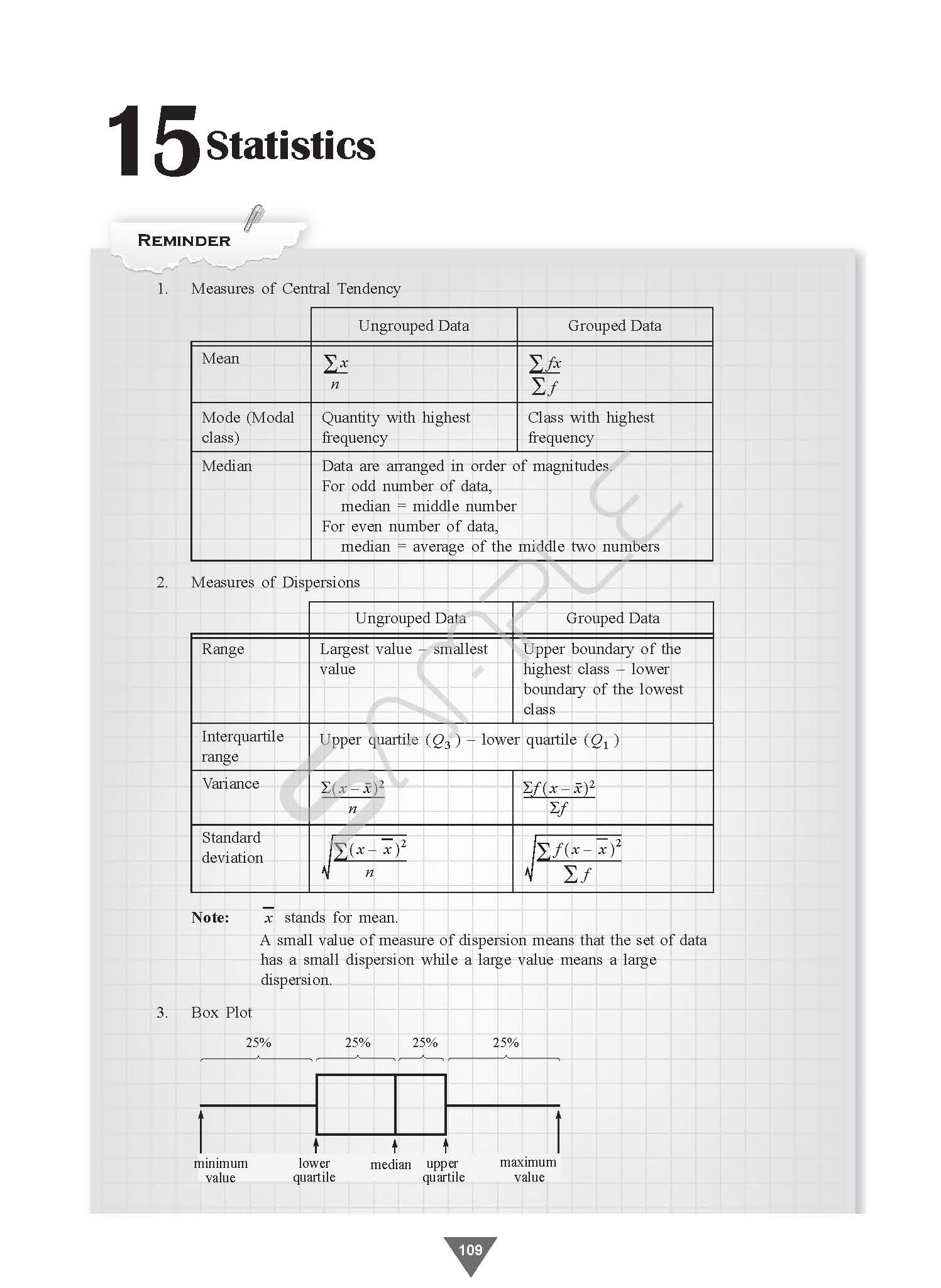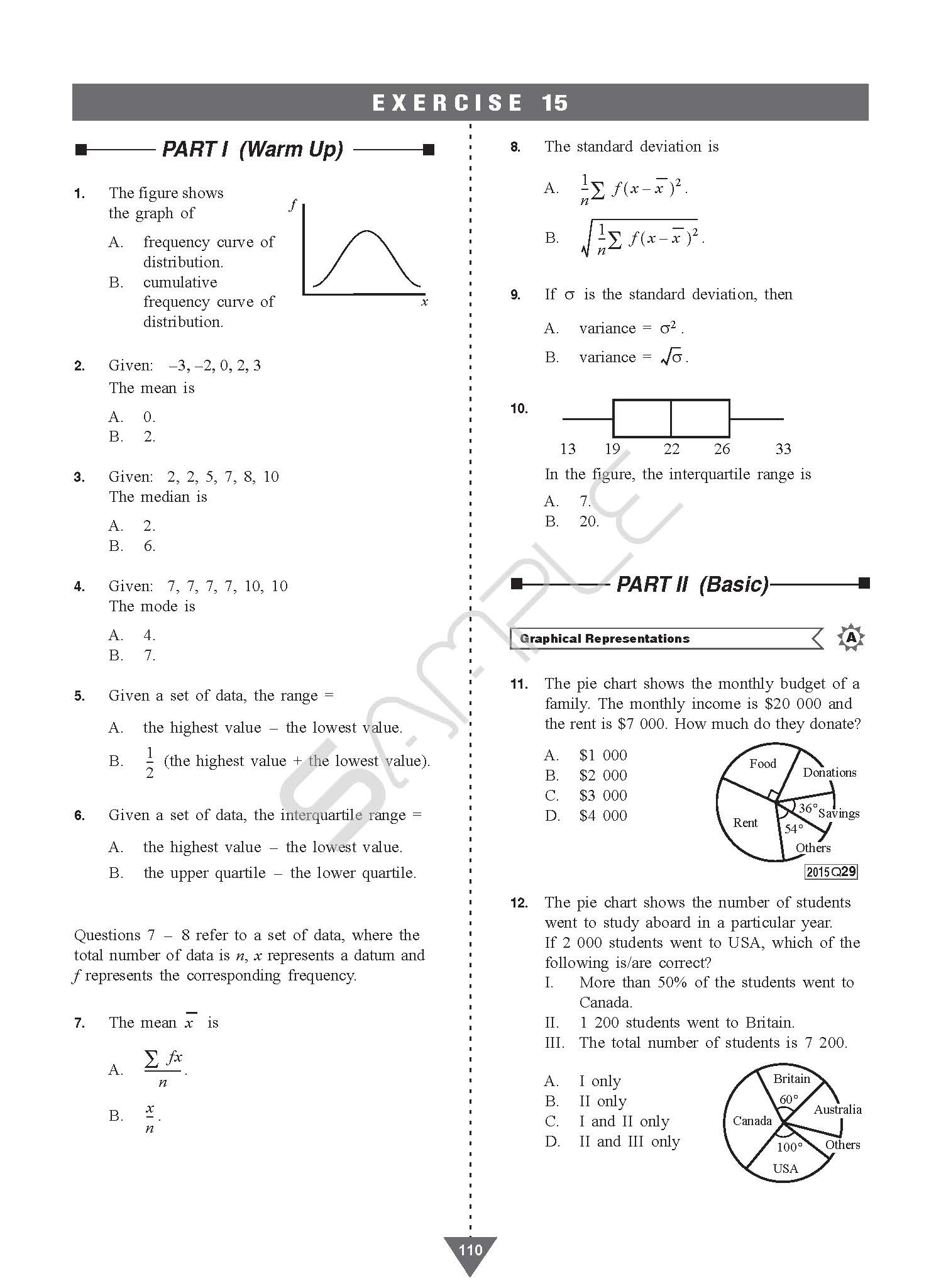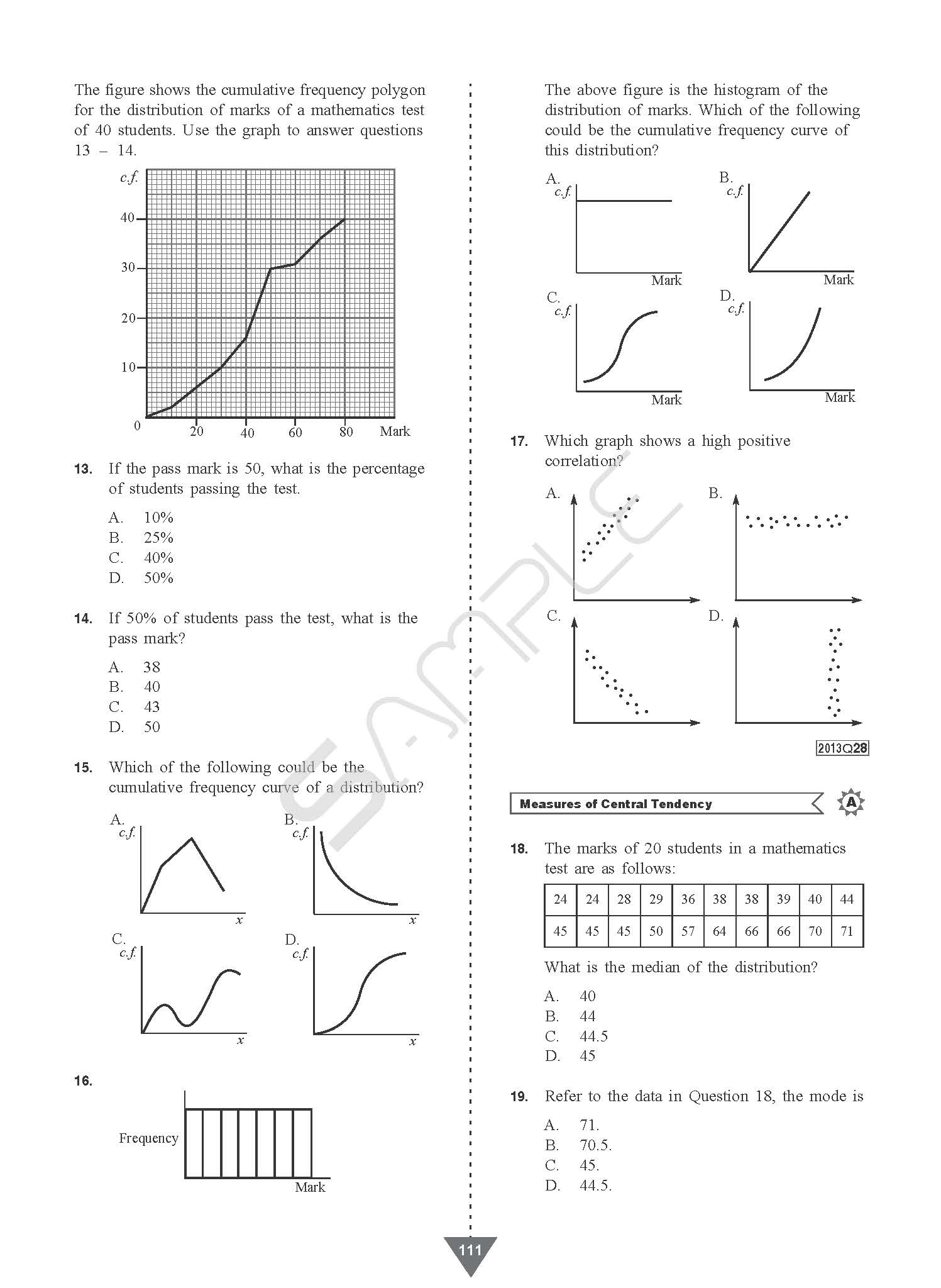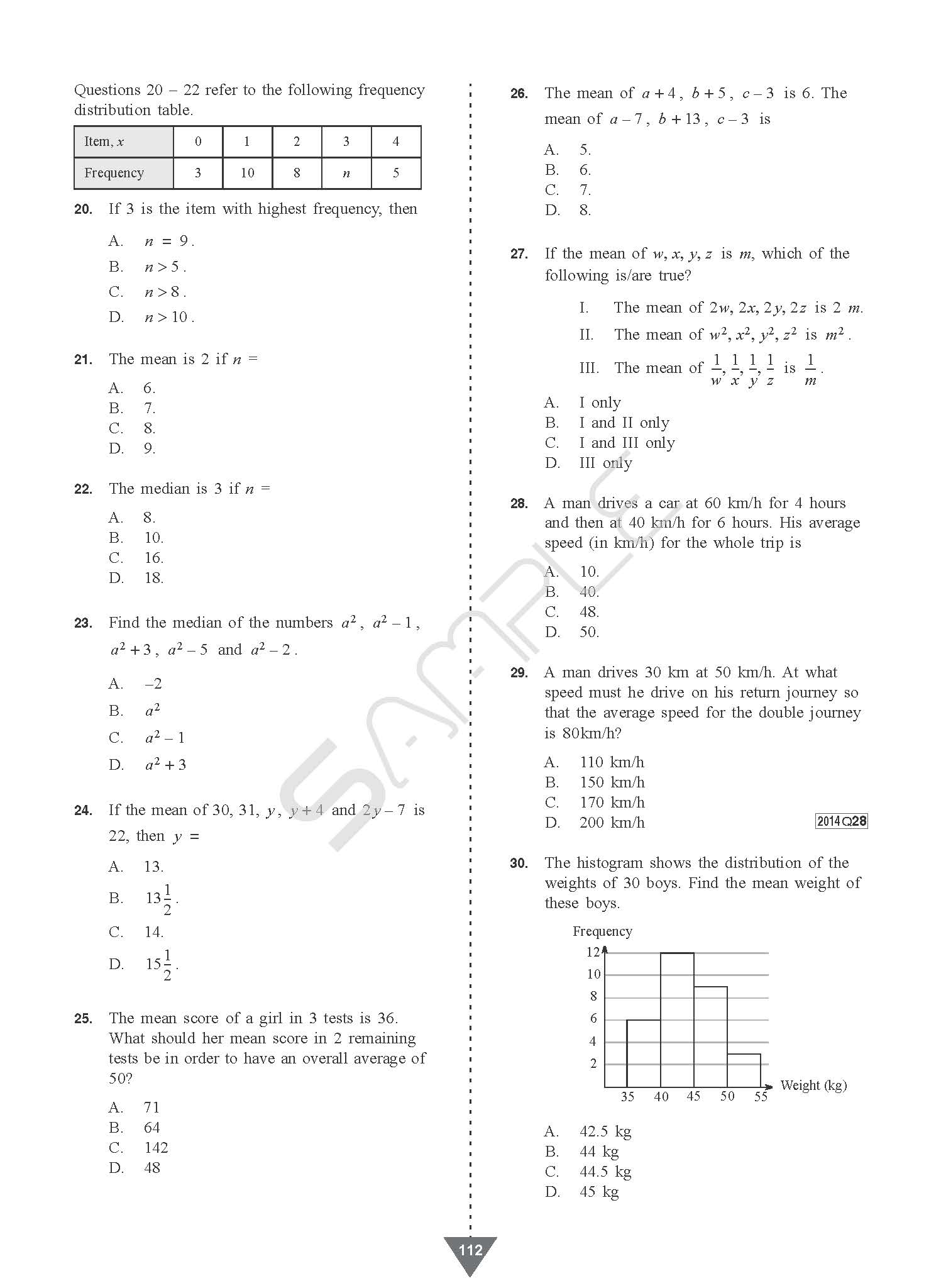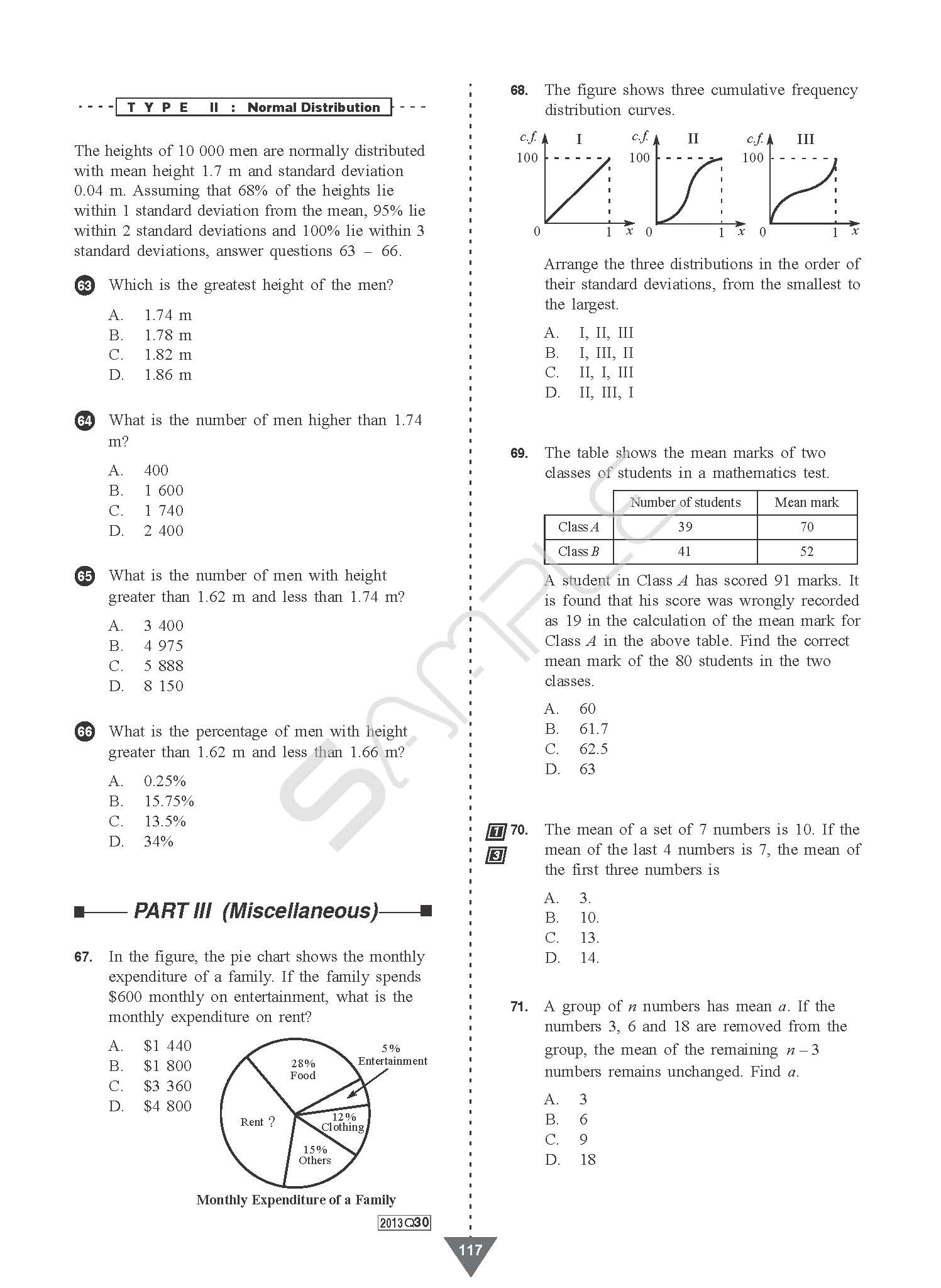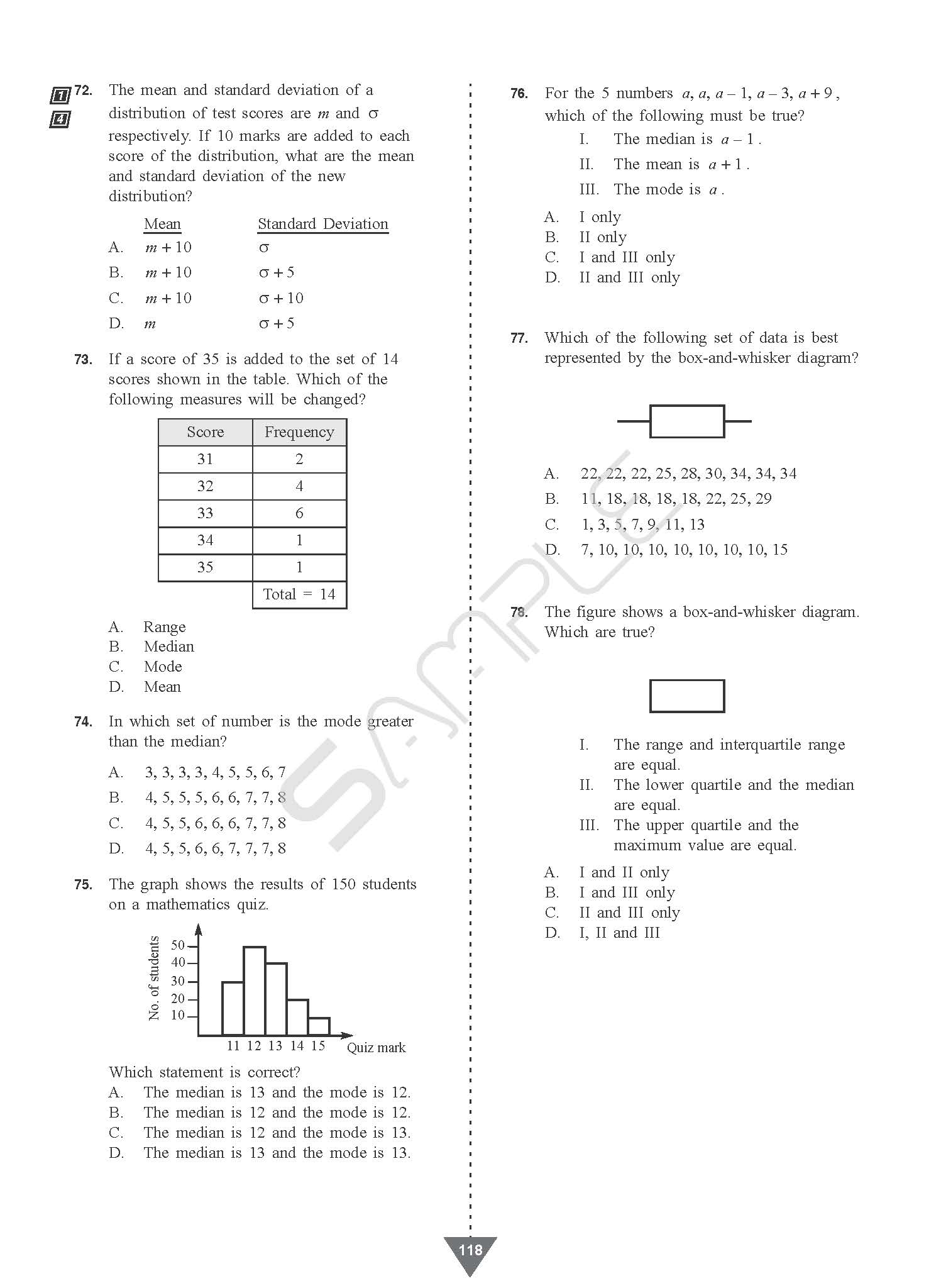 Exercise
– It is divided into Part I (Warm-up), Part II (Basic) and Part III (Miscellaneous).
– Short questions are set in Part I to recall student's foundamental knowledge.
– Questions at HKDSE level or above are set in Part III.
They relate to integrated concepts and skills. Some questions are hinted to be able to use alternative methods, which are introduced at the beginning of the book.
– References to similar HKDSE questions are indicated in the text with symbols.
Test Papers
– 3 test papers are included for more practice.
Solution Guide Insert
– Answers, explanations or detailed solutions are given.